Latest Trind News and Events
January 15, 2008
Nail Care
It is all about how to get a healthy, beautiful and sexy nail care and design for yourself with tips, advices techniques and recommended products from the professionals. Visit Nail Care Guide for more information.
July 30, 2007
Win Trind with LOULOU

Tell LOULOU about your fantasty shopping experience and win a Trind Hand & Nail Rejuvenation Kit. Contest runs for the month of July, so hurry to enter to win this amazing kit worth $135.00 today!
June 28, 2007
Today's Buy at LOULOU
Guess what is Louloumagazine.com's Today's Buy? It's our fabulous Moist & Shiny Kit! LOULOU says "...the brand has made a great reputation and, from what we can tell, it's well-deserved!" Check it out!
May 14, 2007
Trind Nail Brightener a SugarShock Fav!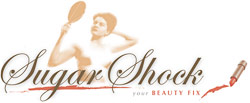 "Lovelies, this is one of my fave nail finds in a long time!" says SugarShock creator Kristen. "Just paint it on, and in thirty seconds, your nails look like you've just gone for a quickie mani at the salon...It instantly brightens and polishes your talons in a flash." Kristen also liked the Trind Flexi-File for her 3-step at-home pedicure.
May 1, 2007
Trind is this Shoppers Secret!

Jane Flanagan at Canada.com let the secret out that Trind is What Works in her online Shoppers Secret Diary! She says "I wake up in the morning and I know that these will do the trick. The results are consistent and superlative. This at-home system is the only true equivalent of a professional manicure that I've found."
April 21, 2007
Erin Davis is hooked on Trind!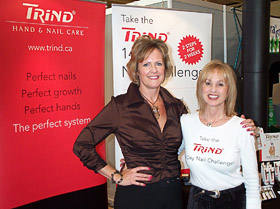 Popular Toronto morning radio hostess Erin Davis stopped by the Trind booth at LIFEfest 2007 to say hello! Erin says she has been using Trind products for the past 6 months and is hooked!
April 20, 2007
Trind Brightens The Knack's day!
Stephanie at The Knack gave our Trind Nail-Magic, cuticle and nail repair balsams a try which "not only makes your nails look hand-model-ready, but your nails feel amazing!" Topped with our popular Trind Nail Brightener, she says she "can't stop looking at my nails. They look so good!"
April 19, 2007
Canadian Beauty tests Trind Nail Repair
Henna is becoming a fan of the entire Trind line. She tried our Trind Nail Repair as a base coat to her favourite polish and found that "it stayed on without chipping for 5 days! For that alone, this nail repair gets a gold star from me."
March 23, 2007
Congratulations to Elevate Magazine's March winners!
Congratulations to the contest winners of the Trind 14-Day Challenge Kit from elevate magazine.
March 9, 2007
The Nail Diva Live on Rogers Television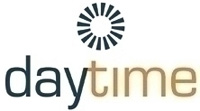 Catch Trind's own Nail Diva, Robin Lee Kennedy, live on Rogers popular "infotainment" show daytime, on March 28th in the Peel Region. Hear all about the amazing journey Robin took to bring Trind to you and the incredible science behind strong healthy nails. Tune in at 11:00 a.m., 5:00 p.m. and 11:00p.m.
March 6, 2007
Jane Fonda, Jan Arden and Trind at LifeFest...
Don't miss this dynamic and exciting 3-day event that focuses on all aspects of health and beauty — from head to heart to home. Drop by Booth #917 for great advice and guaranteed products. Our show specials will make it worth the trip!
March 6, 2007
Robin Lee Kennedy shares step-by-step instructions and industry secrets for the perfect manicure with Slice.
With highly addictive, must-see entertainment, Slice™ is the juicy channel women have been waiting for. Check out the article in the Slice.ca Survival Guide "Be a Manicure Master" — it's filled with great manicure and nailcare tips.
March 1, 2007
Nail Brightener, a Canadian Beauty must-have!
In her quest to find the most amazing beauty products available in Canada, Henna put Trind Nail Brightener to the test. "The product is super-clever. I am loving this stuff so much that wearing nail polish is on hold for a little while."
February 21, 2007
Divine girls flash envy-enducing Trind nails!

The Divine girls from divine.ca love Trind. Just 2 weeks after using the Trind Moist & Shiny Kit, their nails were miraculously transformed to long, strong and flawless.
Click here to enter a divine contest for a Moist & Shiny Kit.
February 1, 2007
Trind at the 2007 Genie Awards!
Since making its Canadian debut at the 2006 Genie Awards, Trind has become a fav of beauty editors and celebrities such as Tara Spencer-Nairn. Included in the gift bags in theTastemakers Celebrity Gift Lounge, the award-winning Trind Moist & Shiny Kit will help more celebs "kick the artificial nail habit" and grow beautiful, natural nails of their own.