Trind Professional Glass Nail File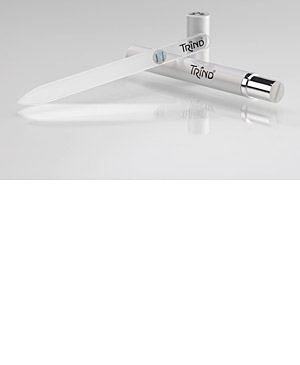 This is a fine, professional nail file of the highest quality. We feel it is the best nail file on the market. Beware of inferior crystal imitations that have a glass grid glued to the surface, which eventually wears off and needs replacing.
Our nail file is patented and truly made of durable, almost unbreakable glass. It will last a lifetime, and it's fabulous to use. Because it is incredibly fine and doesn't cause splintering, it is especially suited for frail nails.
Customers who purchased this item also bought: