Trind Moist & Shiny Kit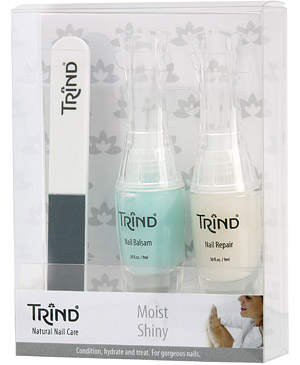 Strong healthy nails in just two weeks! Guaranteed! Follow our directions, once a day for two weeks to rejuvenate nails, creating the ideal balance between strength and moisture. Your nails will become more flexible as they become stronger. The Moist & Shiny Kit is simple, economical, and effective.
Your Trind Moist & Shiny Kit contains 3 products:
Directions For Use
Download our Trind Products Manual for more information and directions on how to use this product.
Instructional Video
Customers who purchased this item also bought: